Meet the Team at Stein Dentistry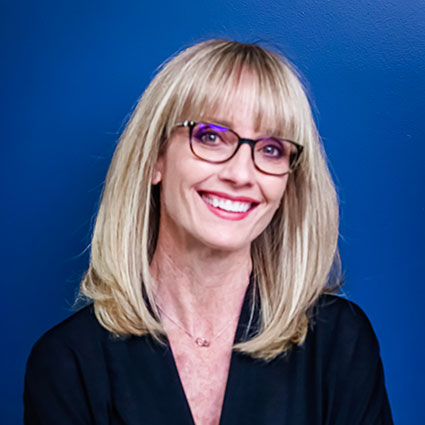 Christine
Dental Hygienist
Christine was born in Albuquerque and moved to El Paso at the age of six on a military transfer. She graduated from Coronado High School and went on to receive her Dental Hygiene degree from EPCC. She has been working as a dental hygienist with Dr. Stein since 1992. Christine says her relationship with her patients is what keeps her motivated to provide them with the best care. In addition to work, she takes great pride in her family. She is an enthusiastic mother, likes working out, and loves watching football–go Bears! She currently resides in El Paso with her husband of more than 20 years, Jorge, her daughter, Gage, and her dogs, Chloe and Blue.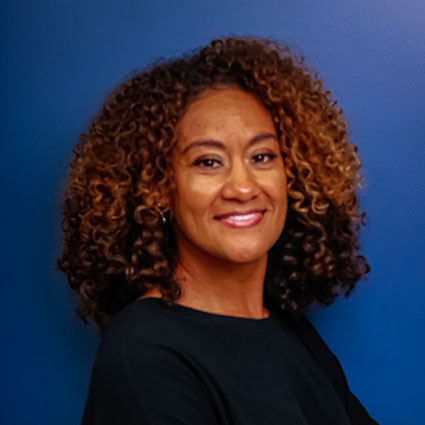 Christine
Dental Hygienist
Christine is an El Paso area native who received her degree in Dental Hygiene from El Paso Community College. She has been practicing as a hygienist for over 10 years in both general and pediatric care. Some of her interests include hanging out with her family, taking in an El Paso Chihuahuas game, working out, and staying active. She believes that smiles are contagious, so why not share a bright, confident smile.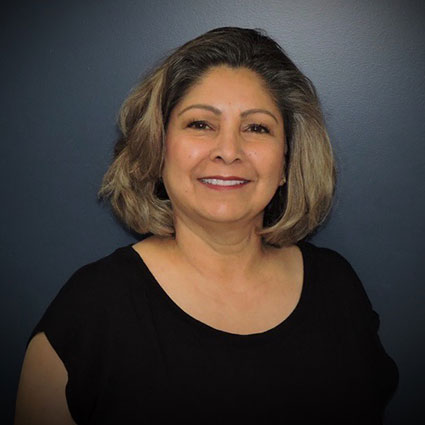 Donna
Dental Hygienist
Donna was born in the Canal Zone of Panama, where her father served in the U.S. Air Force. Later, her family was transferred to Bogota, Columbia where her father served the remaining part of his military career. In 1972, her family moved to El Paso where they planted their roots. During Donna's junior and senior years of high school, she worked as a dental assistant in a dental office. There, she was inspired by the care that was given to patients. She graduated from EPCC with a degree in Dental Hygiene, and for the past 30 years has been providing her patients with the best dental care possible. On her days off, Donna can be found gardening, walking, and riding bikes. As she says, the best part of her life is spending time with her fur babies, her husband, and her family.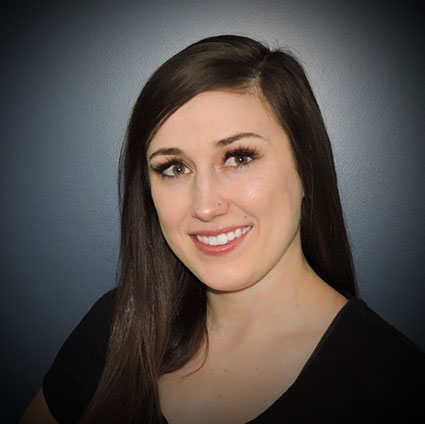 Samantha
Dental Hygienist
Sam is an El Paso native who received her degree in Dental Hygiene from El Paso Community College. She is continuing her education as a hygienist at Texas Women's University and working towards her bachelor's degree. Sam loves working hand in hand with her patients to help them achieve optimum oral health. Some of her interests include hanging with her family, reading a good book, and watching football. As she likes to say, "go Broncos!"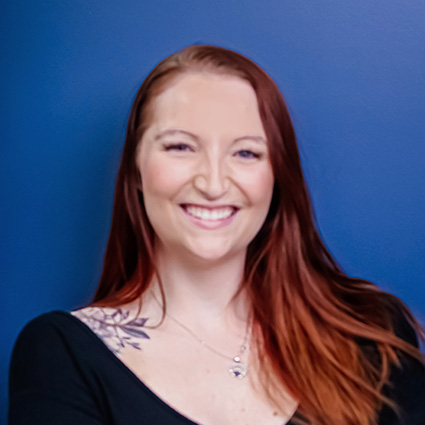 Tori
Dental Hygienist
Tori Buntyn is a dental hygienist at Stein Dentistry. Some of her duties include cleaning off tartar and plaque, taking dental radiographs, evaluating gum health, and giving recommendations for better oral hygiene. She is a graduate of the dental hygiene program at El Paso Community College and is an El Paso native. Tori is very caring, family oriented, and is known to be a meticulous hygienist, which her patients love. In her care, you are always in good hands.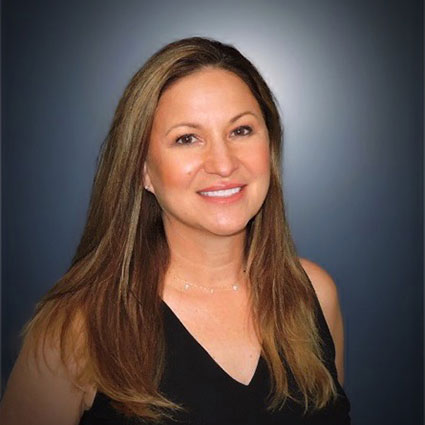 Audrey
Dental Assistant
Audrey Herrera is a Registered Dental Assistant at Dr. Stein's office. She was born in Kentucky but was raised in El Paso, and is a graduate of Coronado High School. She currently has over 20 years of experience as a dental assistant. Audrey holds a CPR certification and is certified in CEREC crowns. One of her favorite things about working in the dental field is getting to know patients and forming lasting bonds. When she is not working, you can find her playing outdoors with her two boys or hanging out with her husband of over 10 years, Fabian.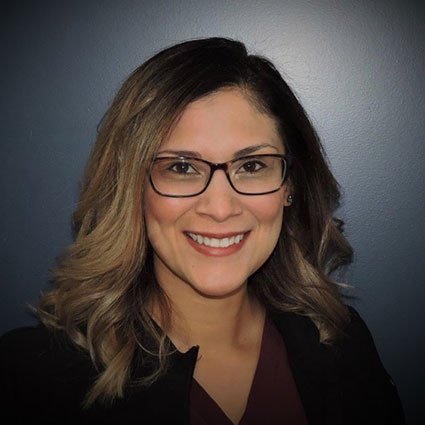 Samira
Dental Assistant
Samira was born and raised in El Paso. She graduated from Coronado High School and went on to attended Vista College. Samira has been a dental assistant for several years, starting in pediatric dentistry and later transitioning into general dentistry. She is a very friendly, compassionate, and caring person who loves making people feel better. One of her favorite parts about working in the practice is that she gets to interact with different people every single day. In her spare time, she enjoys working out and spending time with her family and friends. She is married to her husband, Stephen, who serves in the United States Army. They share three amazing children.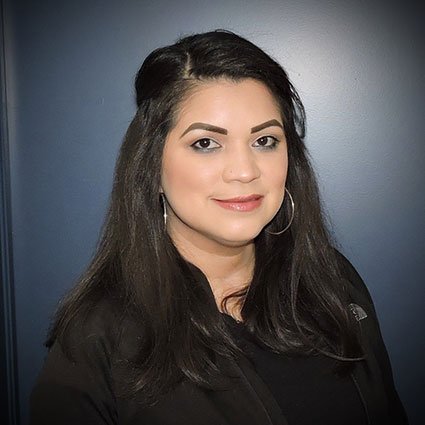 Terri
Dental Assistant
Teresa (Terri) Prieto has worked with Dr. Stein since 2009. She was born in Fredericksburg, TX, but has resided in El Paso for more than 15 years. Terri is a graduate of William B. Travis High School in Austin. She started working in the dental field at the age of 19 in Kailua, HI. Terri has experience in pediatric, orthodontic, and general dentistry offices. In her spare time, she enjoys working out and spending time with her two children.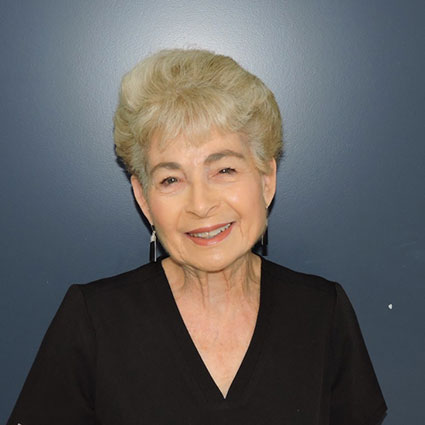 Sharon
Appointment Receptionist
Sharon Stein and husband, Stan, moved to El Paso, Texas in 1971 from Denver, Colorado. "We have 3 wonderful children. I started working for Dr. Scott Stein in 1991 as his receptionist / appointment secretary. I am very fortunate to be working for my son, Scott, he is such a good boy! We have a great office atmosphere, and we try to help people feel at ease. Jackie
Insurance Coordinator
Jackie was born and raised in El Paso where she graduated from dental assisting school in 2014. She moved to Austin in 2015 to pursue and opportunity to grow in the dental field. Jackie became part of our Stein Dentistry family in May 2022. She enjoys building long-lasting relationships with our patients if they were family. Outside of Stein Dentistry, you can find Jackie spending time with her dog Hunter, a labrador. Jackie loves the company of her family, enjoys spending time outdoors, and trying new things. She is an avid movie buff and loves to quote any movie or TV show, so she would be a great pick if you needed a trivia partner.

Meet the Team at Stein Dentistry | (915) 584-0400