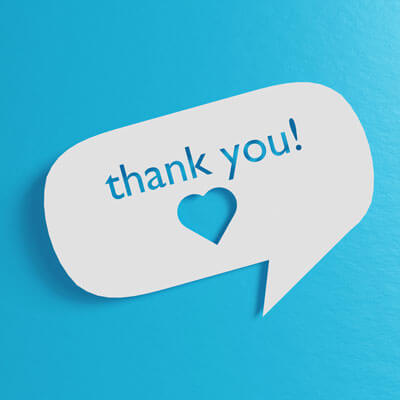 Stein Dentistry Reviews
What Our West El Paso Patients Say
At Stein Dentistry we love when patients share with us their feedback and comments after dental care. Please read our patient testimonials below to see what other people have to say after they meet with us.
Share your stories too! Click here to send us your feedback so that we can help to spread the word about the benefits of quality Stein Dentistry care.
For more information, or to schedule an appointment, contact us today.

Knowledgeable and Professional
New to the area and needed a dentist. Picked this one because of positive reviews on Angie's List, and proximity to our home. They have a long wait to get an appointment (good sign in my book), but were willing and able to provide us with an appointment due to someone else's cancellation. Clean and professional office. Short wait before being seen. Good cleaning service and general check-up. Knowledgeable and professional. We've found our new dentist.
– Weylin B.
Dentist for Years
Great dentist practice for a large practice. I went to another dentist in town and he wanted to replace all of my original fillings . Then told me he will only use a certain type of filling and my insurance didn't cover. Came here and he said "no.,I don't want to mess with something that is working fine. And still in great shape."
Since then my family and I have been coming for years. I feel they do worry about your cost when you need something other than cleaning and X-rays. I got crown and a mouth guard.
Office staff is very nice. Except you don't want to be late and you have to confirm your appointment a few days before but don't worry they will CALL and remind you. When a dentist has your pocketbook in mind they care. Highly recommend.
– Lisa H.
Amazing Practice
I just left Dr. Stein's office and I have to say this was the most pleasant dental experience I have ever had! A previous dentist put a crown on my tooth a few years ago and it broke. Dr. Stein removed the old crown and replaced it with a new one. I didn't feel any pain at all. Dr. Stein and his assistant, Lisa, are amazing! So glad I found them!
– Gwynn F.
Warm and Welcoming
Dr. Stein is absolutely wonderful. I needed a second opinion on some suggested dental procedures, so I called around to several dentists in El Paso and many wanted over $80 just to look inside my mouth (I already had my x-rays). Dr. Stein gave me his second opinion for free. Despite that, he spent at least 20 minutes with me, giving me a careful exam and pretty much destroying the previous dentist's evaluation. Dr. Stein is knowledgeable, kind, gentle, and warm. He very clearly puts his patients above profit, and he could have easily agreed with my previous dentists and charged me for unnecessary dental work (I ended up not needed anything done). He goes out of his way to make his patients feel warm and welcome. I'll absolutely be returning to Dr. Stein for all my future dental needs!
– Brandy M.
Stress-Free
We had our first appointment with Dr. Stein. It can be stressful finding a new dentist but their office was amazing. The staff was helpful, friendly, patient with my kiddos and helped to set my mind at ease. I especially loved that he was laid back about services needed. I am so glad we found Dr. Stein's office!
– Angie R.
Incredible Dentist!
Dr. Stein was incredible! Though some reviews pose concerns with wait, I say that is because he is an very knowledgeable and professional dentist, and he would need to clone himself x 10 to keep up with the demand.
Needed a 2nd opinion. The new dentist who replaced my dentist of 5 yrs suddenly recommended 2k of dental work without even obtaining new dental films. I have had regular dental cleanings for 5 years by Dr. Pons ford until he retired. Dr. Pons ford had never been concerned with my dental care nor recommended any major dental work. My prior dentist from Albuquerque who I had for about 10 yrs. also had only to do a filling replacement for one that fell, without any problems since.Dentistry has been overwhelmingly greedy and incompetent in El Paso, and why I had previously been under care of Dr. Pons ford for 5 yrs. he was a great dentist also, also had a long wait to get to see. I would wait for Dr. Stein's experienced and honest evaluation, and would trust his well deserved stellar reviews listed by other patients. Thank you Dr. Stein for your patience, kindness and dedication to honest and professional dentistry in El Paso. We should clone you, By the way, I would have trusted Dr. Stein to do any dental work he felt I needed. Dr. Stein did not note any concerns to warrant any dental procedures after obtaining X-rays I requested nor by exam.
– Michael F.

Stein Dentistry Reviews | (915) 584-0400